How To Edit And Replace Colors In Your Photos Like Never Before
Just when you thought BeFunky couldn't possibly roll out anything cooler, we've got something NEW that's going to rock your entire world! Introducing the Replace Color tool in our Photo Editor. It does just what you'd think - replaces any color in your photo with a new hue of your choosing, including transparent. That means you change the color of the sky in your photo, edit colors selectively, and erase backgrounds quicker than you can say background eraser. Don't believe us? Just watch: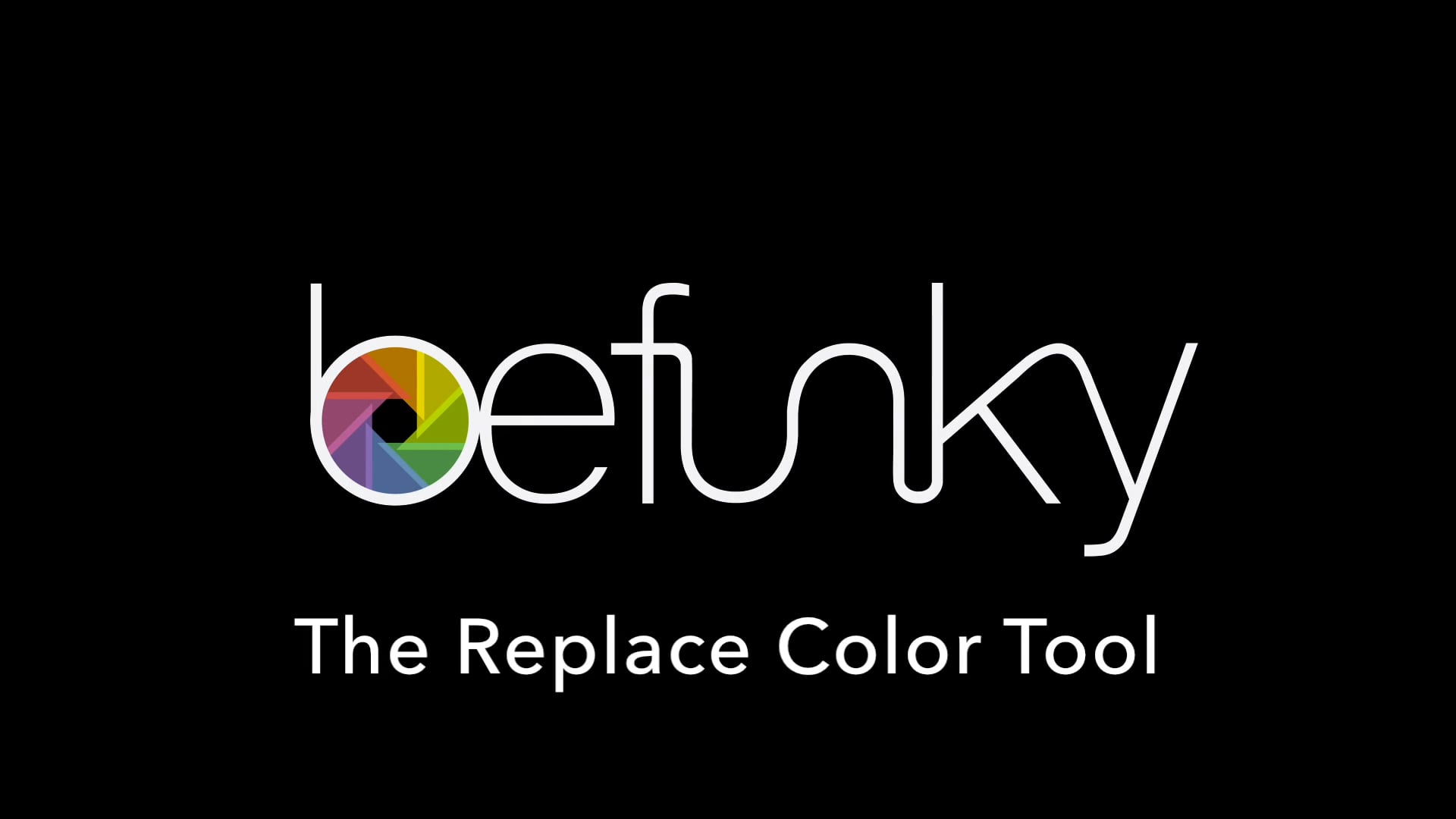 Think of it this way. Have you ever taken a landscape photo when the weather was overcast, but you wished for a perfect blue sky? Now you can have it. Or this way: have you ever wished you could erase the background on a watermark, logo, or design, so that you could place it on top of another image? Now you can do it in seconds. BeFunky's Replace Color tool is powerful for these situations and so much more! Here are our favorite things to do with it:
Edit The Sky In A Photo
With the Replace Color tool, you can essentially change the weather and time of day by creating the illusion of a perfectly blue sky, a dramatic sunset, golden hour, and more. Simply select the colors you wish to change in the sky and swap them out with something more intriguing!
Erase The Background In A Photo
The Replace Color tool is now the quickest and easiest way to erase backgrounds in photos, whether you want to create a layer to place on top of another image or remove the background in product photography for more seamless uploading to websites.
In this image, we used Replace A Color to erase the sky, then placed it as a layer onto a different image of a starry night. Changes the entire vibe of the photo in just a few clicks!
Create A Transparent Background For Watermarks and Logos
We've talked before about the importance of designing logos and watermarks on a transparent background, but what happens if you've already got a logo or watermark design with a solid background? You can now make the background of your logo or watermark completely transparent in seconds!
Simply select the background color as the source, change that specific hue to transparent, and you'll have a much more functional graphic to watermark photos, add your logo to a design, or upload it to a website with a much more seamless appearance.
Edit Product Photography
Much like logos and watermarks, product photography works best on websites and selling platforms when the image has a transparent background. Some platforms like Amazon specifically require product photography that has a transparent background so that their inventory looks more seamless (all the backgrounds of product photos become the same shade of white when uploaded to their site with a transparent background).
Simply select the color of the background in your product photography and swap it out with a transparent background. You'll be amazed at how precise the Replace Color tool is!
Create Intriguing Background Colors
Whether you're editing product photography or a portrait photo against a solid backdrop, it's easier than ever to replace the background color with whatever hue you're envisioning! Make white backgrounds any other shade you could dream of, or create the perfect white background in an image where the background came out underexposed.
Simply select your background color as the source and use the Color Picker in the Replace Color tool to find a better suited color for your image!
Make Monochromatic Magic
When you're wanting to get a little more artistic with your photo editing, the Replace Color tool will be your best friend. In this image, we've used the eyedropper tool to choose the same color as the clouds for replacing the blue sky. It looks way more intriguing in a monochromatic color scheme, don't you think?
Incorporate Your Own Color Palette
With the Replace Color tool, you can literally replace any color in your image with a different color of your choosing. That means if you're really into a certain color palette, you can make any image match it. You are in full control over the aesthetic of your image, and this tool makes it easier than ever to get the looks you're dreaming of.
Perfect for adding to moodboards, creating printable works of art, or just being creative!
Make Something An Unnatural Shade
Whether you're envisioning a purple ocean, a teal waterfall, or a pink forest, you can replace natural colors with something a bit more edgy! All it takes is a little creativity and a few clicks of the Replace Color tool. You'll have everyone wondering how you pulled it off!
Change The Color Of Your Clothes
The Replace Color tool can even make your wardrobe look larger than life! If you think a scene would look better if you were wearing a red dress instead of blue (and vice versa), there's no need to go out and get new clothes. Now, you can simply change the color of your current clothing and be amazed at how realistic it looks (and how much money you saved by not going shopping).
This innovative tool is so easy to use and realistic you won't believe your eyes. It's one of the many perks of being a BeFunky Plus member, and even if you have yet to take the leap and upgrade, you can still preview the Replace Color tool for free in our Photo Editor. Be warned though, it's so amazing you'll want to jump on the BeFunky Plus bandwagon so you can keep on editing your photos like you've always dreamed.
How To Replace Colors In Your Images
To start using this amazing new tool, head to BeFunky's Photo Editor and upload a photo by selecting it from the Open menu, or simply drag-and-drop the image file into the interface. Click on Replace Color from the Edit menu on the left.
First thing's first, you'll want to determine which color in your photo you want to replace. Click on the box next to Source Color and use the eyedropper tool to select any of the colors in your image.
You'll notice that any area with that particular color becomes transparent, since the Target Color defaults to creating a transparent background. You can use the Tolerance slider to increase or decrease the sensitivity of the color you're replacing. If you want to keep the transparent background, click on the blue checkmark to confirm it.
If you want to replace the Source Color with a new hue, click the box next to Target Color. When the Color Picker appears, you can use the eyedropper tool to select a color that's already within your image, select any color by clicking and dragging the blue circle within Color Picker, or type in the HEX color code if you need a super specific hue.
If there are some areas of your photo that you don't want to replace, click on the Erase tab next to the Adjust tab. Adjust the Brush Size accordingly, then paint over those areas with your cursor to remove the transparency. When you're finished with Paint Mode, click back over to the Adjust tab.
When you're finished, click the blue checkmark to apply the Replace A Color effect. If you want to keep replacing colors, click on Replace A Color again and repeat the process until you like what you see!
With the new Replace Color tool, you have total control over every pixel of your photo and can transform your images entirely in just a few clicks. We're pretty obsessed with it, and think it's one of our most powerful tools to date. It's exclusively yours with your BeFunky Plus account (among all of our other powerful Plus exclusives!) and it'll allow you to edit your photos like never before.
Photo Editing, Simplified.
---