Edit & Remove Image Backgrounds In One Click!
Removing image backgrounds can be tedious, especially when the subject you're erasing around is a complicated shape. If you've ever spent more time than you wanted to on a task like this, or simply don't know where to begin when it comes to removing backgrounds, we've got some news that's going to rock your world: now you can do it in one click! Our Background Remover is here to help automate the process of erasing and editing backgrounds in your product photography, portraits, pet photos, and more!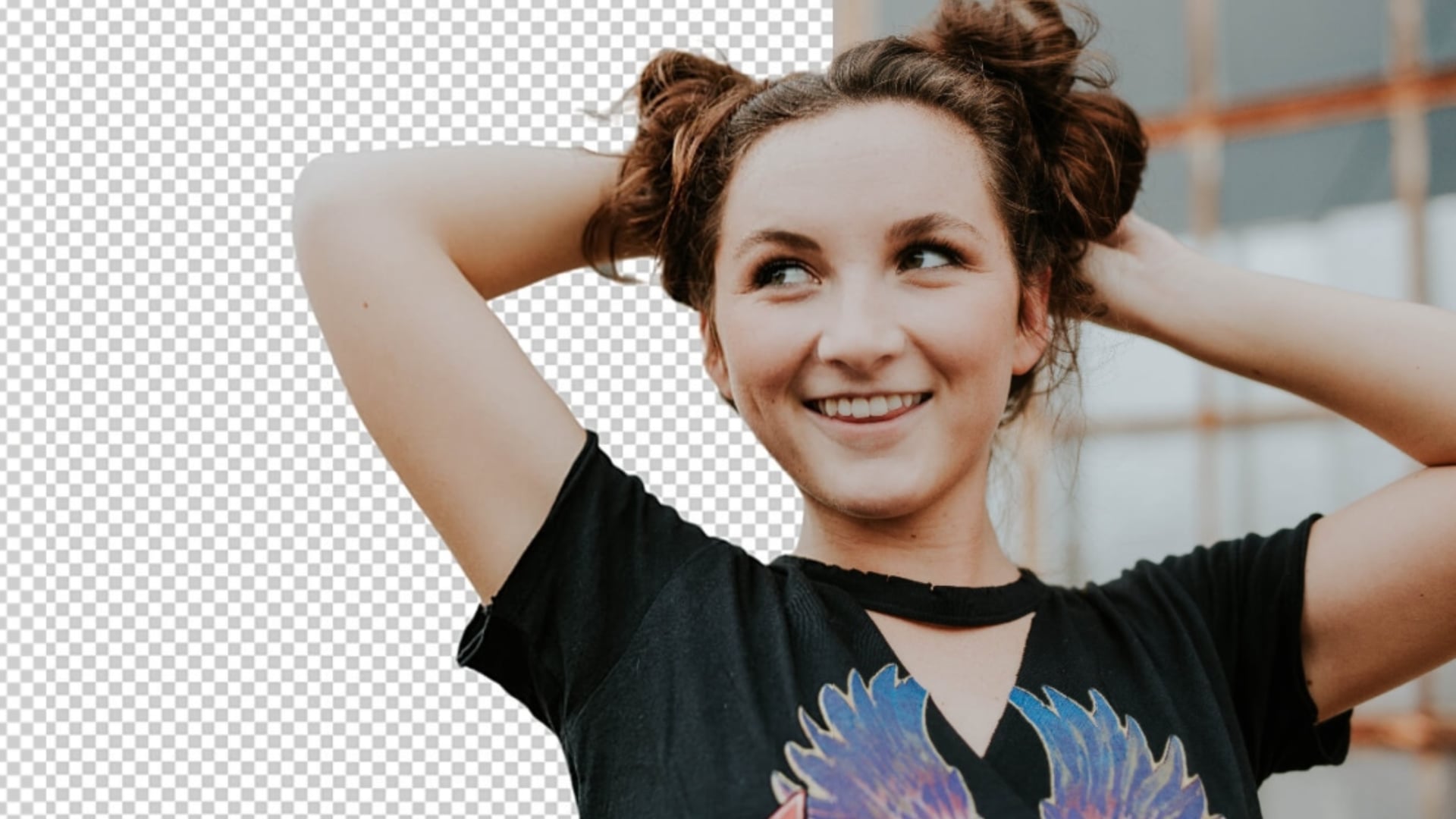 Built entirely by our in-house team at BeFunky, the Background Remover uses A.I. to automatically detect the subject in your image and remove the background behind it. Whether you need to create a transparent or solid-colored background or replace the background with a new image, the Background Remover is going to be your new go-to. Even better, this amazing technology is also available to use with most of our photo editing tools and effects (including Artsy), making it easy to apply edits selectively to only the background or only the subject. This is going to unlock a whole new world of photo editing possibilities for you, and we'll walk you through some of our favorites below!
Remove Backgrounds in One Click
Whether you want to remove an image background or replace it entirely, the Background Remover is the quickest way to go. From the Edit tab, click on the Remove Background button and watch it disappear automatically!
It works best on images with a defined subject for our AI to detect and cut around, and it's such a groundbreaking tool that we made it available in two places: in the Cutout Tool and the Background Tool. Here are some of our favorite ways to use it: 
Create Transparent Backgrounds
A transparent background is essential if you're wanting to create cohesive product photography, website graphics, and logos that stand out on any color background.
No matter what kind of photography you're working with, our Background Remover works to detect the main subject in your image and erase the background behind it, all in a click.
Create Solid-Colored Backgrounds
In some cases, adding a solid colored background is the best way to make your main subject pop, especially when it comes to portraits and product photography.
With our Background Remover, you have your choice of any background color imaginable – even the ability to match a color in your image.
Replace Backgrounds With New Scenes
One of the great things about our Background Remover is that it's available to use on image layers! That means any time you add an image layer onto a photo or design, you can quickly erase the background of your image layer and replace it with a new background.
Perfect for creating memes and realistic-looking photo manipulations.
Isolate Subjects for Selective Photo Editing
Any photo editing tool, effect, and texture in our Photo Editor that has an Erase mode now features an intuitive Isolate Subject button. Using the same AI-powered technology as our automatic Background Remover, this powerful little button detects the subject in your image and lets you apply edits and effects selectively (to only the subject or only the background). All you have to do is click the Isolate Subject button any time you see an Erase option in the menu:
When you click the Isolate Subject button, a preview appears showing the subject our AI detected with the background masked in red. If areas in the preview need to be touched up, you can always use the Keep and Remove buttons in the Erase tab after clicking the blue checkmark to confirm.
Once your subject has been isolated, navigate back to the Adjust tab and play around with the different settings to get the look you're after. You'll be able to apply the edits to only the subject or only the background, allowing you more precise results than ever!
This is going to give you more control over your photo editing than ever before. Here are some of our favorite ways to use Isolate Subject:
Blur Backgrounds With Ease 
The collection of blur tools in our Edit menu are essential for creating realistic-looking depth of field and can even mimic the look of an expensive camera. Using the Isolate Subject feature with a tool like Lens Blur can transform your image background into something more intriguing, allowing your subject to stand out.
Get Creative With Artsy Effects
Now that you can isolate subjects, you're able to use any Artsy effect on either the subject or the background in your image! This way, you can create an amazing mixed media look with your photos, and more.
Apply Photo Effects Where You Want
In the Effects tab, there are so many fun filters and photo effects you can now add selectively to your images. For example, keep your subject looking ultra-colorful while adding a Black & White effect to the background only.
Texture Backgrounds More Precisely
Our Textures tab has everything you need to create a textured look in your photos, from Bokeh and Light Leaks to Scratches, Grunge, and everything in between. Instead of applying a texture to the entire image, now you can create texture backgrounds easier than ever! Just look at how this Bokeh adds the perfect amount of drama and intrigue to the background:
Use Photo Editing Tools Selectively
Any tool in the Edit tab with an Erase Mode can be used to edit photos selectively, easier than ever. Use the Isolate Subject button with these tools any time you need to brighten the background to match your subject, color correct your subject only, and more!
Isolate Subjects and Remove Backgrounds With BeFunky
The ability to isolate subjects and remove backgrounds in a single click opens up a whole new world of photo editing possibilities! We can't wait to see how these new features make your photo editing sessions more quick and precise. Get started with our Photo Editor today.
Photo Editing, Simplified.
---