All The Photo Collage Layouts You Could Need
BeFunky's online Collage Maker makes it easy to create whatever photo collage you have in mind. From frameable photo collages to Facebook Cover Photo collages and everything in between, there's a layout for every need! And best of all, each of our collage Layouts are totally customizable. You can change the number of cells, the size of each cell, the amount of spacing in between photos, and so much more. That means you get a look all your own every time, and you're never limited to a restrictive layout.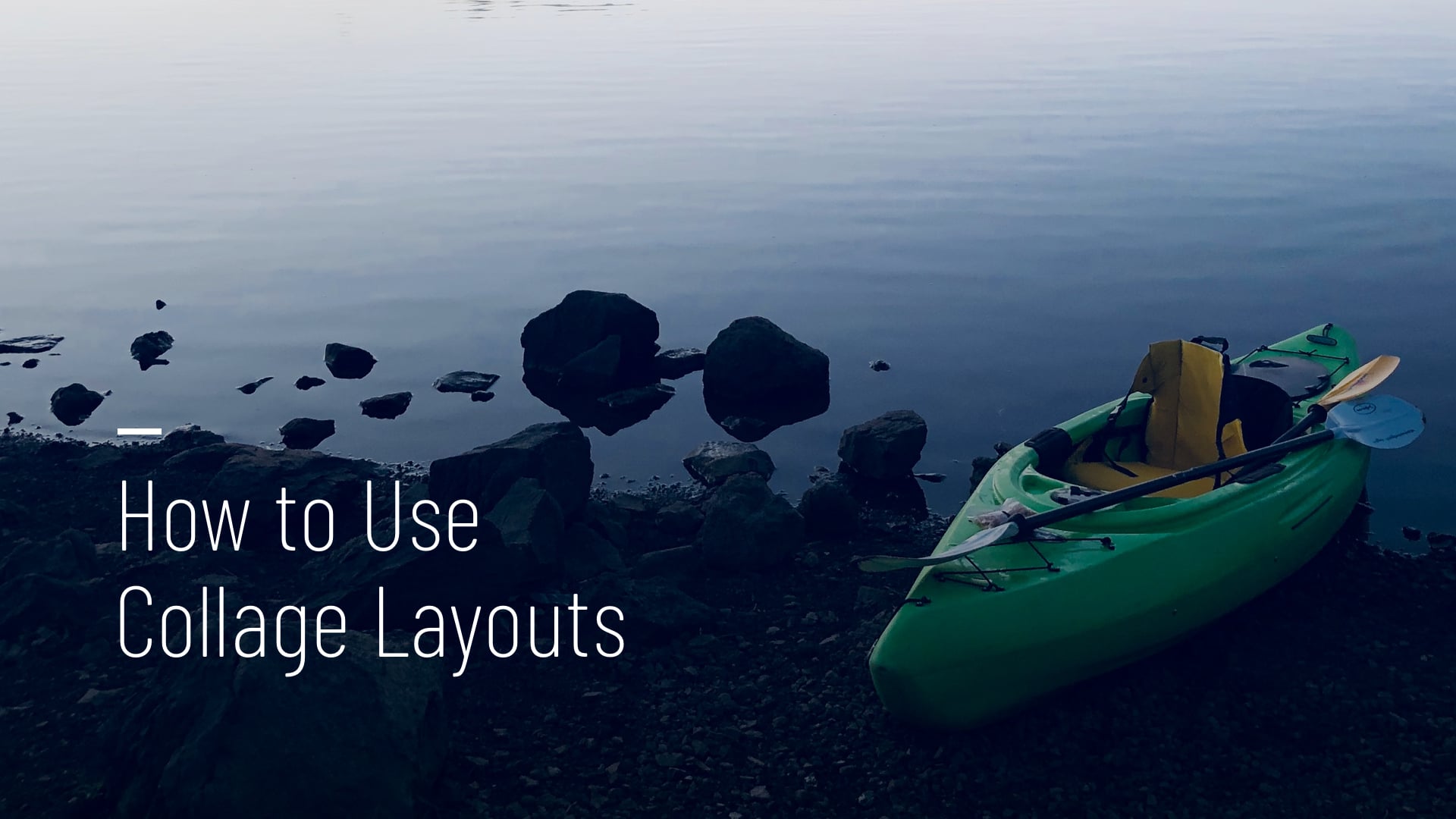 Before we show you all the photo collage customization options at your fingertips, here are some of our favorites from the Layouts tab to inspire your next collage making session:
Photo Grid Layouts
Use BeFunky's Grid Layouts to create before and after photos, create a photo collage for your blog, social media posts, or to showcase all of your favorite pics from your latest vacation.
There are so many grid options to choose from, whether you have two photos, twenty photos, or even more than that.
Big Photo Wrap Layouts
BeFunky's Big Photo Wrap Layouts are basically just what they sound like: there's one big cell for your most important image surrounded by multiple collage cells for supporting imagery. Use them when you want to highlight one photo above the rest.
Facebook Cover Photo Collage Layouts
Our Facebook Cover Layouts will help you create the perfect photo collage for your Facebook page. They're perfectly sized for Facebook headers, and feature tons of unique layouts to help you create intriguing photo collages with all of your favorite images.
There's even intentional space left for your Facebook profile image, so you never have to worry about covering part of your photo collage.
Pinterest Pin Layouts
Whether you need to make a Pinterest Pin that shows a step-by-step or you just want to Pin multiple photos at once, you'll find stunning collage layouts in our Pinterest collection. They're perfectly sized for displaying on Pinterest, so all you have to do is arrange your photos and click Save.
Collage Wizard
If you'd rather have our Collage Maker do all the work of selecting a layout for you, the Collage Wizard will be your best friend. Just select your favorite photos and the Collage Wizard will automatically generate all the high resolution layout options for you to choose from, all without cropping a single pixel from any photo.
Even after you decide on a layout, you can further customize your photo collages by adding and deleting cells, resizing them, and rearranging your photos to perfection.
How to Add, Delete, and Resize Collage Cells
You can easily fill your collage cells by dragging-and-dropping images into them. For all the times you need to add more cells to your collage, there's no need to re-select a layout. You can easily add new cells to your collage by dragging an image thumbnail from the Image Manager tab, hovering it in between cells until you see two dashed lines appear, and dropping it in.
You can also delete collage cells at any time by clicking on the cell you want to remove and selecting Delete Cell from the dropdown menu.
To resize your collage cells, hover in between them until a dashed line appears, then drag the cells to resize them. You can resize entire rows of cells, or hold the Shift key as you resize to adjust one at a time.
This way, you can customize your collage layout as you go!
How to Customize Your Photo Collage
For even more customization options for your photo collage, the Customize tab in the main menu on the left has everything you need. Use the tiles under Background Color to change the color of the spacing in between photos. You can either choose from the color presets or click the first tile to choose any color of the rainbow.
Adjusting the Spacing slider lets you increase and decrease the size of the spaces between your photos. Just drag the slider to the right for more space and to the left for less space.
You even have control over the shape of your photos with the Corner Rounding slider. If you'd rather have rounded edges or completely circular photos, drag the slider to the right. And if you'd rather keep those edges sharp, keep the Corner Rounding slider all the way to the left.
And finally, the Width and Height boxes in the Customize tab allow you to resize your photo collage to the perfect dimensions. Just type your ideal size in pixels, press the Enter key on your keyboard, and you're set.
Find everything you need to create the perfect photo collage layout by clicking the link below!
The Easiest Collage Maker on the Web
---