A Whole NEW Way To Create Collages
BeFunky's Collage Maker was already the easiest and most convenient Collage Maker on the web, but now we've made it even better with some exciting and intuitive new changes!
Whether you're creating a photo collage of your favorite experiences over summer, a mood board to define your company's branding, or the perfect pin to promote your content on Pinterest – you can do this more easily than ever before! Gone are the days of asking your design-savvy friend (or an actual graphic designer) to do the work for you. You can now get your creative project's aesthetic on-point every time.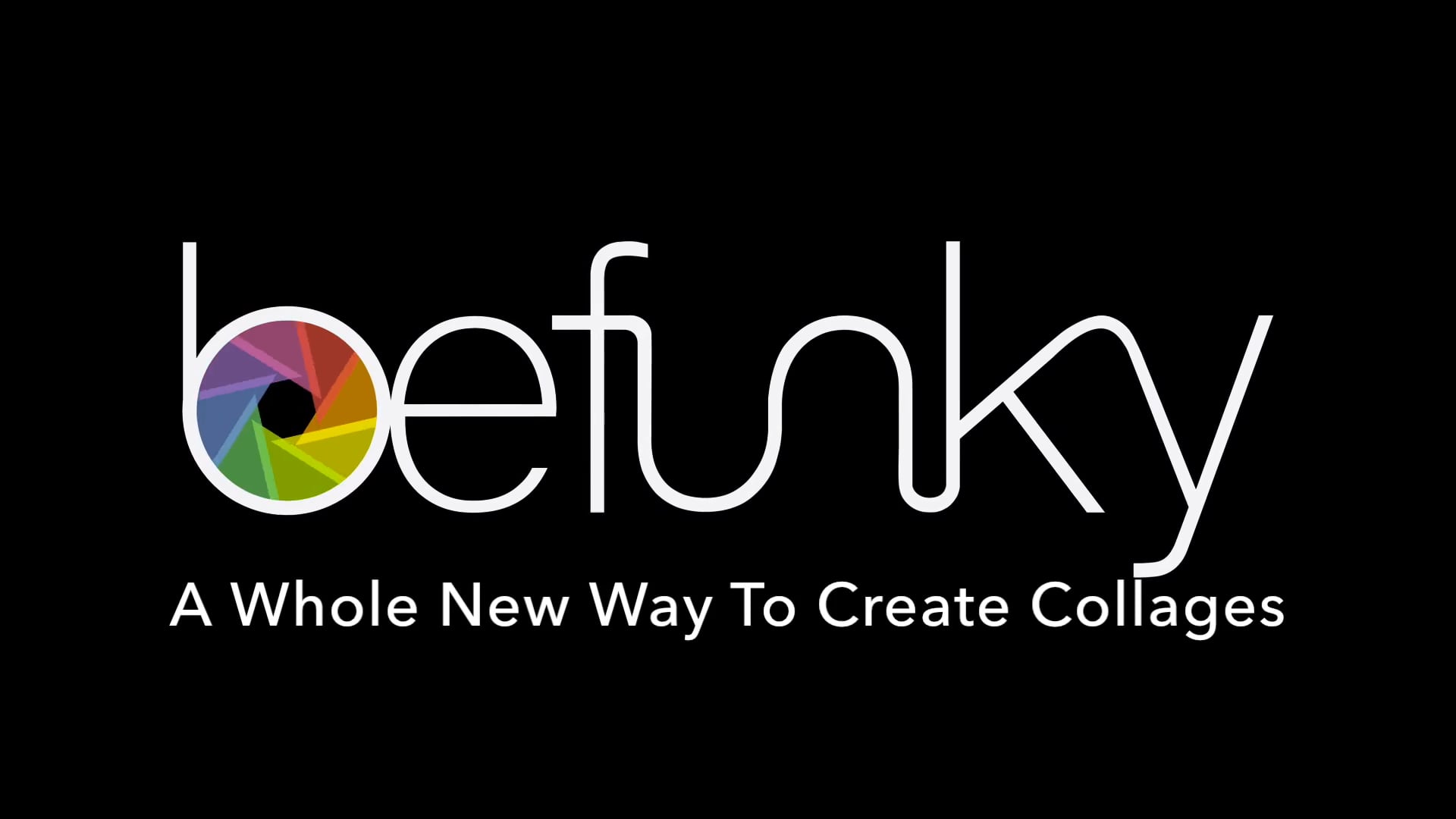 With new, additional bonuses such as awesome layout templates, on-canvas controls, unique patterns, and access to hundreds of thousands of free stock photos (among many others), using our Collage Maker has never been so cool.
Let's look at each of the new features in more detail below!
More Collage Layouts Than Ever
Our amazing new selection of collage templates take the guesswork out of getting things such as Pinterest pins and Facebook cover photos just right. The BeFunky geniuses have developed collage layouts of the perfect width and height to ensure you nail these social media images – whether they're for personal or business use.
In fact, there's something for every type of collage imaginable, so you're sure to find the perfect layout for exactly what you have in mind. Can't decide on what layout template to use, but have your chosen images all ready to go? Never fear, because we can create an optimized layout for you with Collage Wizard. All you have to do is click Collage Wizard at the top of the Layouts tab, select the photos you want to use, and BeFunky will offer layouts you can browse until you find your winning collage design. Too easy!
Drag-And-Drop Uploading
Sure, navigating through your image files on your computer can be fun, but it sure is time consuming. We've offered a handy new alternative which now lets you drag-and-drop image files into any given collage cell to immediately upload them.
How cool is that? It offers an easy, two-step solution to getting your chosen images into their chosen cells, meaning you can spend more time perfecting your gorgeous design (or simply achieving those stunning results in less time than ever before!).
Universal Image Manager
That's right, it gets even better. Whether you choose to upload your images from your files or simply drag-and-drop them into your cells - the new Image Manager tab will automatically remember each photo you upload. Here's some more good news: every photo within the Image Manager tab is universal, meaning if you're in the Photo Editor or Graphic Designer, you will still see those same photos in each respective Image Manager tab for incorporating into designs and photo editing projects.
That way, you don't have to upload an already-used image multiple times. It's that clever!
An Expanded Library of Free Stock Photos
We've always offered free stock photos searchable from right within the Image Manager tab, but now we're incredibly excited to have even more! In addition to over a million free stock photos from Pixabay accessible from within any of our creative platforms, you can now access beautiful stock photos. All you have to do is type in your desired search term, watch the results appear, and click the ones you want to use.
They'll then upload right into the Image Manager, ready to be inserted into your project in any way you see fit. Did you know that BeFunky now offers more free stock photos than any other Creative Platform on the web? What can we say – we're a generous bunch!
New On-Canvas Controls
If you're familiar with our cool Collage Maker, then you'll probably know that we've always allowed users to do things such as change background colors, spacing, reshaping and resizing in the Customize tab. With the launch of our all-new Collage Maker, you can now easily resize cells and the entire collage. After all, one size should never fit all!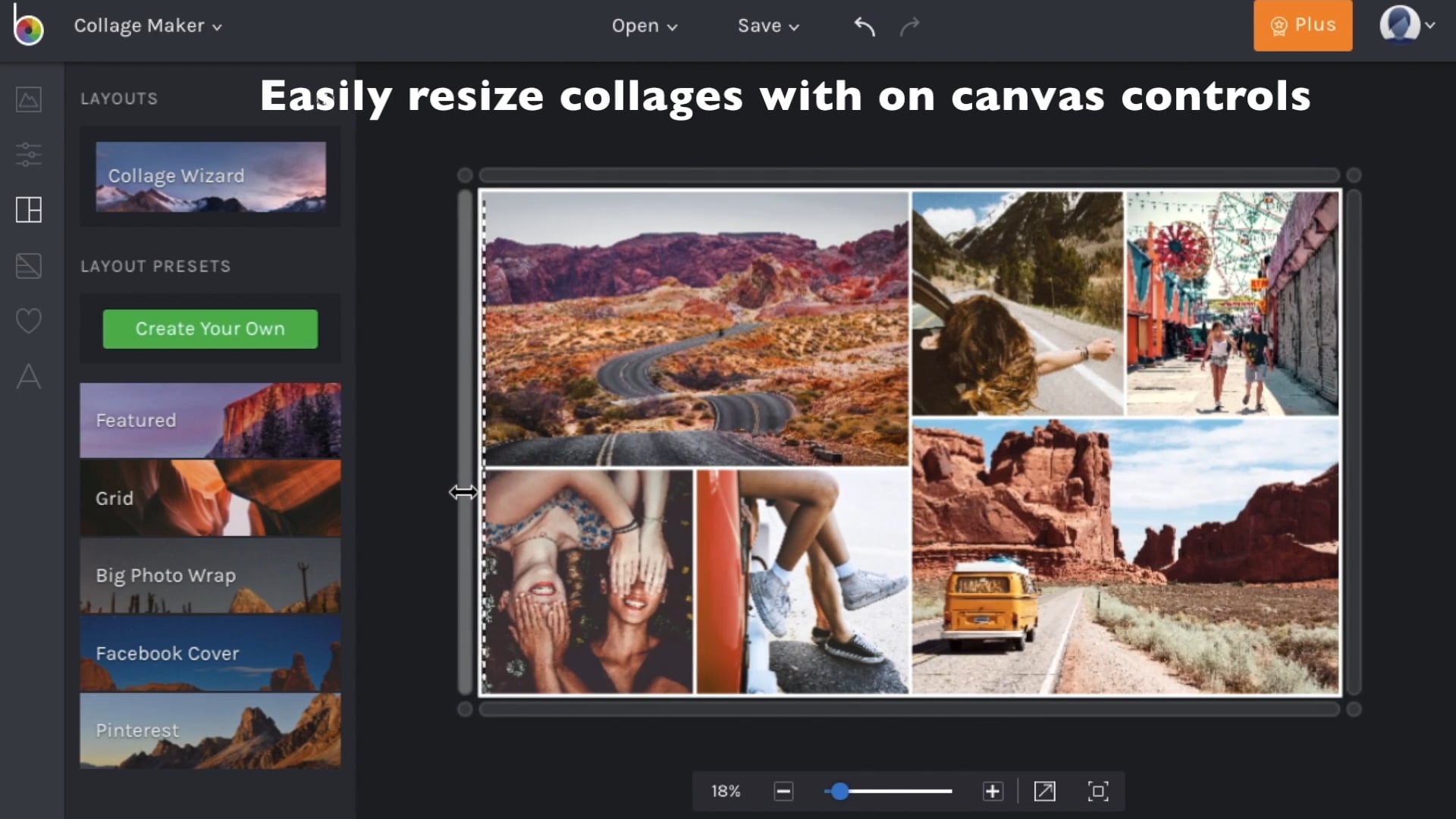 To do so, you can drag the circles on the edges of the collage to resize as a whole, drag the bars on the edges to change the width and height manually, and hover over the edge of any cell to see dotted lines that let you resize cells individually. Now you really can experiment until your heart's content!
Graphics and Patterns Galore
Sometimes, a collage or design just needs that certain je ne sais quoi to really bring it home. This is usually in the form of additional patterns or graphics to act as a cherry-on-top. While we've always offered a sizeable chunk of graphics and patterns for you to choose from, we've just gone ahead and added a whole lot more, helping you to truly find what you had in mind.
The best part? These are all fully-customizable, allowing you to further edit a pattern by opening it in our Photo Editor, or to adjust elements such as Color Overlay and Tint for graphics. Now there's no excuse to not let your inner artist shine!
Thanks to our Collage Maker and these exciting new features, creating a collage has never been easier – or more versatile. With fun bonuses such as creative stock images, customizable graphics, awesome patterns, and more layout templates than ever before, you'll certainly love using all these tools and more.
The Easiest Collage Maker on the Web
---